Join the leading voices in senior living memory care operations and advocates for expanded dementia-related research. Participants will learn about memory care in diverse communities and explore innovative, evidence-based approaches aimed at improving memory care services in senior living communities.
Argentum Member Discount: Contact Kari Horesky at khoresky@argentum.org to receive a promotional code granting you access to the Argentum member registration rate.
---
KEYNOTE SPEAKER
DEMENTIA CARE: Advancing the Paradigm
George Vradenburg, Chairman & Founding Board Member, UsAgainstAlzheimer's
George is the Chairman of UsAgainstAlzheimer's, which he co-founded in October 2010. George was named by U.S. Health and Human Services Secretary Kathleen Sebelius to serve on the Advisory Council on Research, Care, and Services established by the National Alzheimer's Project Act and has testified before Congress about the global Alzheimer's pandemic. He is also a member of the World Dementia Council. George and USAgainstAlzheimer's co-convene both the Leaders Engaged on Alzheimer's Disease (LEAD) Coalition and the Global CEO Initiative on Alzheimer's Disease.
---
PANELISTS
Memory Care & Diverse Communities: The Need for Action & Resources
This panel will bring together leaders from organizations whose common goal is to further educate diverse communities including African Americans and Latinos about Alzheimer's disease and its impact.
Stephanie Monroe, Executive Director, UsAgainstAlzheimer's African American Network
Stephanie is an attorney with three decades of federal public policy experience and served as the Assistant Secretary of Education for Civil Rights from 2005-2009. In that position, she was the Secretary of Education's primary adviser on civil rights issues.  Prior to serving in the Executive Branch, Stephanie ended her 25 years on Capitol Hill after holding a number of key staff positions in the United States Congress, including Chief Counsel of the U.S. Senate Committee on Health, Education, Labor and Pensions, as well as Staff Director of the Senate Subcommittee on Children and Families.
Jason Resendez, Executive Director, LatinosAgainstAlzheimer's Network and Coalition – a network of UsAgainstAlzheimer's
As the founding Executive Director of the LatinosAgainstAlzheimer's Network and Coalition, Jason is a leader in the nation's efforts to address brain health disparities impacting Latinos, spearheading coalition building, strategic convening, and patient advocacy in the Latino community. Jason is the co-author of Latinos & Alzheimer's Disease: New Numbers Behind the Crisis, released with the USC Roybal Institute on Aging, and co-project lead of the Alzheimer's & Dementia Disparities Engagement Network, an initiative supported by the Patient-Centered Outcomes Research Institute (PCORI).
Carmen Pastor, President, Fuerza Contra Alzheimer's
With over 20 years of experience, Carmen has worked in business development and the advertising, marketing, public relations and publishing fields, covering every aspect of the communication world. Carmen founded Fuerza Contra Alzheimer's in honor of her mother who currently has Alzheimer's and lives with Carmen. Carmen has firsthand experience with what it means to be a caregiver, which inspired her to establish the organization.
Moderator: Virginia Biggar, Executive Director, Patient-Caregiver, Faith and Veteran Initiatives, UsAgainstAlzheimer's
Ginny directs the Patient-Caregiver, Faith and Veterans Initiatives at UsAgainstAlzheimer's. She has 20 years of media and communications experience as a writer, reporter and filmmaker to the UsAgainstAlzheimer's campaign. Ginny wrote and produced the film "Sweater Queen: May Gruber and the Rise of Pandora Industries," about 100-year-old May Gruber, one of the most successful businesswomen of her generation.
---
PANELISTS
Memory Care Innovations: From Idea to Implementation & Interactive Innovations: The Operator/Innovator Debate
Innovators in the field of memory care will share their inspirations, teaching strategies, and how they leverage their expertise to promote and implement evidence-based programs designed to improve quality of life for individuals with cognitive impairment and those who care for them. The innovators will field questions from symposium attendees to explain how their ideas can be put into practice in memory care settings of all locations, sizes, and types.
Jenna Weiss, Director of Learning, The Alzheimer's Resource Center

Jenna has been involved in aging services as a clinician and in senior leadership for the past 20 years. Her passion for advocacy and creativity in promoting opportunities for enhancing the well-being of anyone affected by dementia has brought her teaching throughout the country, and her strengths lie in program development, team building, advocacy and the arts. As a dance/movement therapist, Jenna infuses education experiences with an integration of experience and reflection. She will share information on the Alzheimer's Resource Center's Well-BEING Project, expanding the possibilities for people to live well with dementia.
Jenny Overly, Director, Nutrition, Health & Wellness Innovation, Unidine Corporation
Throughout a career that spans more than 15 years, Jenny has developed an extensive knowledge of nutrition and wellness in both acute care and continuing care settings. In her role as System Director of Nutrition, Health and Wellness, she now leverages her expertise to enhance outcomes for all Unidine clients while helping to nurture the next generation of dietary professionals within Unidine.
Anne Basting, Founder & President, TimeSlips Creative Storytelling
Anne is the Founder and Director of TimeSlips, as well as a Professor of Theatre at the Peck School of the Arts. She is the author of and contributor to many articles and three books, including Forget Memory: Creating Better Lives for People with Dementia and The Penelope Project: An arts-based odyssey to change elder-care.  She is an internationally recognized speaker on the arts and aging.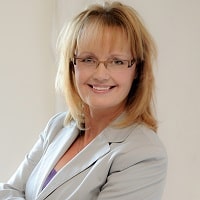 Kristine Theurer, Founder and President, Java Group Programs, Inc.
Kristine is a researcher and has worked in the long-term care sector with those living with dementia for over 20 years. She has pioneered the use of standardized peer support groups within senior living, including memory care. Kristine is a published author of a number of research articles, the most recent of which The Need for a Social Revolution in Residential Care in the Journal of Aging Studies. She is a PhD candidate at the University of British Columbia and recipient of numerous research awards.
Moderator: Maria Nadelstumph, Vice President of Organizational Development and Program Excellence, Brandywine Living and Chair, Argentum Memory Care Committee
Maria is a healthcare executive with over 20 years of experience in senior living. She has a unique combination of experience in memory care, program and business development, culture integration, healthcare partnerships, workforce development & training, assisted living design/development, large scale system change initiatives, and senior living operations and management.  A sub-set of Maria's professional expertise is dementia care with a focus on the entire dementia care business model from unit design, innovative signature initiatives, and standards, to dementia training curriculum development.