Senior living leaders are constantly looking for ways to enhance the resident experience while optimizing community efficiency. It's no surprise that executive directors and other decision makers are looking for smart solutions to address higher food costs and fluctuating utility prices.
Reduce food costs by buying seasonal and local
Argentum surveyed senior living decision makers about food trends, with a majority saying that their average food costs increased over the past 12 months. To cope with higher prices, many of these decision makers looked to alternative sources such as shopping around for other suppliers (59 percent) or purchasing more items from local sources (29 percent). Fortunately, the U.S. Department of Agriculture predicts that nine major wholesale food cost categories are expected to see price declines in 2019.
Executive director Christopher Barstein at Edgehill, a Benchmark Senior Living lifecare community in Stamford, Conn., has seen food costs rise 33 percent since 2012, but works closely with the dining team and vendors to ensure operational efficiency. "To us, it's easy to maintain quality and to also try to control costs," he said. "Fresh, seasonal, and local whenever possible. When produce is fresh, abundant, and in season, the beauty is that it is at its lowest cost. It is those purchases of off-season or imported items or those that travel a long way that cause costs to spike."
The Edgehill plan includes going local and regional for seasonal items. "Our strategy includes using fish mongers and produce vendors all within a close geographical area while beef programs are from a western packer that provides high quality meats at a lower cost," according to Barstein.
He noted that it's important not to be "complacent" with cyclical menus just because that's what you've planned to serve. "Asparagus could be $12 a case one week and the next week $40. It's important to know that communities work on a cyclical menu, but those menus are written on paper, not stone," Barstein said. "You have to be adept and make changes in your menu to reflect changes in the market."
Invest in energy efficient fixtures and equipment
Only 5 percent of senior living decision makers said in a recent Argentum survey that energy and utility costs are a significant challenge, but 49 percent consider it a moderate challenge for their business right now. To help manage costs and reduce their company's environmental footprint, many survey respondents plan to invest more in efficient fixtures and equipment. Topping the list are energy-saving lighting fixtures, which 37 percent of survey respondents said they plan to devote more resources to in 2019.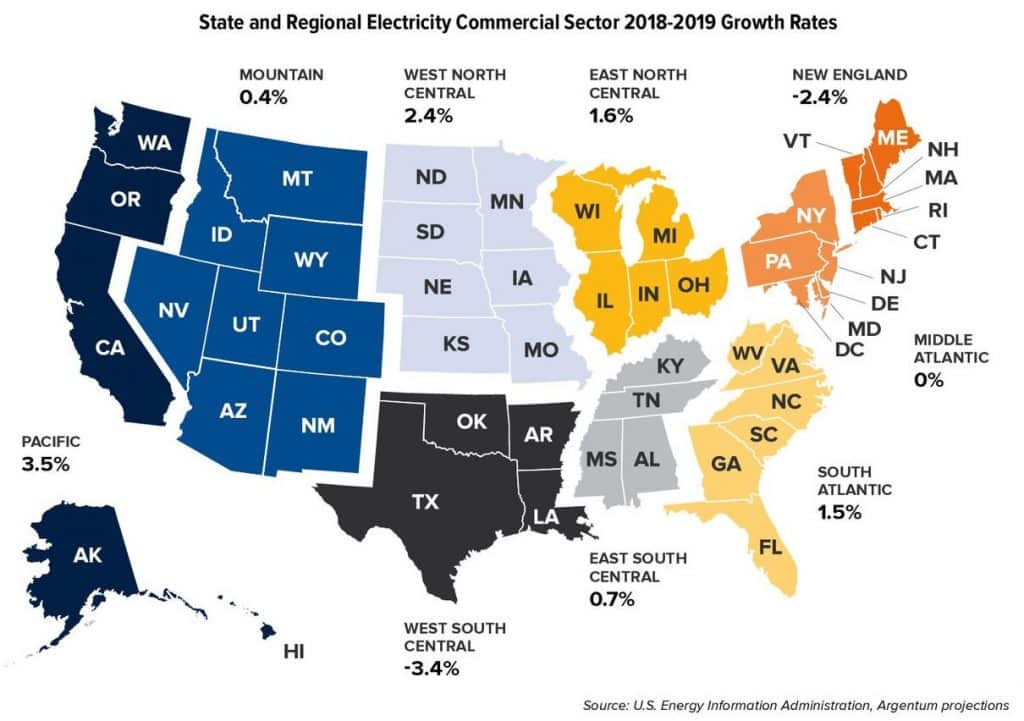 Benchmark's Barstein said electricity prices have risen over the last few years, especially in New England. In 2018, the region saw a 5.8 percent rise in electricity costs, according to the U.S. Energy Information Administration (EIA). Benchmark Senior Living entered a partnership with Greenleaf Energy, an energy efficiency firm that conducted an energy audit of Edgehill and other Benchmark communities. Greenleaf changed out every light fixture in the community and every fan and compressor motor with more efficient products. Since the audit in 2015, "we've seen a tangible 20 percent reduction in energy waste," Barstein said. "We anticipate as a company to see a 43 percent return on our investment."
The EIA is forecasting an uptick of 0.6 percent in electricity costs from 2018. But the EIA predicts a strong 3.5 percent increase in 2019 in the Pacific region. Additionally, natural gas prices are projected to rise across most of the country. New England's commercial sector is experiencing the highest natural gas price increases, with prices on pace to jump nearly 15 percent in 2018. Although the region's natural gas prices are expected to drop 5.5 percent in 2019, the declines won't be enough to offset the sharp 2018 increases.
Constantly fluctuating prices like energy costs are not in an executive director's control, but "we can be flexible and adept at making change to meet those challenges," Barstein said. "We will always be on the lookout for any new technology that helps us manage our community better. If you're not being proactive, the cost bite can be pretty significant."