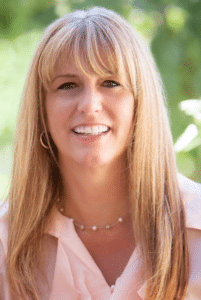 PHOENIX—Sagewood, a life plan community with a Life Care Services and Westminster Capital partnership, has named Kelly Streck-Rider director of admissions for assisted living and memory care at Sagewood's Desert Willow.
She brings an extensive background with 20-plus years of experience in various health care settings to Desert Willow. Streck-Rider previously served as the sales counselor at the Terraces of Phoenix.
"We are excited to have Kelly join our team with her wealth of experience," said Gina Razdan, director of assisted living and memory care. "Her passion for senior care and in-depth knowledge will undoubtedly continue to produce an inviting atmosphere for the residents."
Streck-Rider earned her degree in health information management from the University of Wisconsin-Milwaukee. Before joining Sagewood, she gained extensive industry knowledge while working multiple positions in continuing care retirement communities.
Desert Willow Assisted Living at Acacia Health Center offers 44 contemporary designed one- and two-bedroom apartment homes, setting the standard for new assisted living communities in the Valley. Acacia Health Center features a social-interactive model offering top skilled nursing services, memory support and rehabilitative therapy for individuals seeking short- or long-term care. Independent living residents at Sagewood and area residents have direct entry to assisted living and memory care at Acacia Health Center.
For more information on Sagewood, visit SagewoodLCS.com and 'Like' the community's Facebook page at Facebook.com/SagewoodLCS.
About Sagewood
Sagewood is a Life Plan Community located at 4555 E. Mayo Blvd. in Phoenix, featuring resort-like amenities including a fitness center, movie theaters, indoor and outdoor pools, formal and casual dining, auditorium for multi-purpose use and health center providing assisted living, memory support, skilled nursing and a rehabilitative therapy center. Industry leader Life Care Services and Westminster Capital are the joint-venture partners of Sagewood. For more information, visit SagewoodLCS.com.