(Alexandria, Va.)—A new Women in Leadership initiative is serving as a focal point at the 2019 Argentum Senior Living Executive Conference, which kicked off today in San Antonio, Texas. The initiative, first announced in October 2018, is designed to celebrate the contributions women have made to the senior living industry and to create a pathway to the future by forming opportunities for more women to attain leadership and executive-level positions.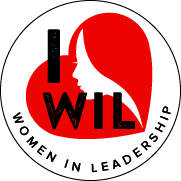 "At this moment, senior living is uniquely positioned to cultivate its majority-female workforce with targeted recruitment; clear equity and inclusion policies; and a culture that welcomes, celebrates, and supports women at all levels," said James Balda, Argentum CEO & president.
When compared to the overall U.S. labor force, the senior living workforce is overwhelmingly female; women account for 4 out of 5 of the industry's employees. Women also account for nearly 70 percent of those holding management jobs overall, according to analysis of the U.S. Census Bureau's 2016 American Community Survey. This contrasts with the total U.S. labor force, where women hold 56 percent of all management jobs. At the CEO level, the industry is on par with national ratios—17.5 percent of CEOs at the largest 115 senior living provider companies are women, while across the U.S., the number of female CEOs sits at 16 percent, according to McKinsey & Company data.
Many women have served as founding industry pioneers and have risen to C-Suite positions in senior living, but the industry can do better. Through the Women in Leadership initiative, Argentum is leveraging the compelling evidence for why greater gender diversity is needed and addressing the issue on an industry-wide level. Shaping the initiative's mission and vision, a new Women in Leadership steering committee has convened, comprised of two dozen women pioneers and leaders in the industry.
"The committee is looking to foster and empower women to move into more senior positions," said Women in Leadership committee chair Collette Gray, Integral Senior Living CEO/COO and Argentum Board of Directors member. "We are going to give them the tools to make those advances."
The committee has developed four pillars that will focus on education, support, celebration, and measurement in order to reach the goals of creating and sustaining a supportive community of current and future leaders; growing the industry's female workforce; increasing the number of women recruited and promoted to executive leadership and board positions; and promoting the senior living industry overall. A roadmap to success for the Women in Leadership initiative is available in Argentum's new white paper, The Path Forward: Impacting the Future of Women in Senior Living, that details the critical need for this initiative. You can also visit argentum.org/WIL to sign up for news and announcements related to the Women in Leadership initiative.
Today at the conference, Argentum's educational programming featured a new Women in Leadership Deep Dive series, sponsored by Welltower, that focused on success stories and being an employer of choice for women. Featured speaker Sarah Thomas, the first female NFL referee, spoke with attendees about her journey to the top in a male-dominated field and the lessons she learned along the way.
In the spirit of promoting leadership development, Argentum will also recognize the 2019 Argentum Senior Living Leaders Under 40 this week at the conference. These leaders, shaping the future of the industry, include entrepreneurs, fast-track executives, and innovators serving in various capacities throughout senior living.
"These young leaders are setting the foundation for what to expect across the industry in the years ahead—years that will see tremendous growth in the number of aging Americans," said Tim Buchanan, Argentum Board of Directors chairman and Legend Senior Living President & CEO. "We appreciate their dedication, their passion—and their compassion—as they continue to innovate for the future."
Profiles of the 2019 Argentum Senior Living Leaders Under 40 are available in the March/April 2019 issue of Senior Living Executive magazine.
About Argentum
Argentum is the leading national association exclusively dedicated to supporting companies operating professionally managed, resident-centered senior living communities and the older adults and families they serve. Argentum member companies operate senior living communities offering assisted living, independent living, continuing care, and memory care services to older adults and their families. Argentum's work is driven by its membership. For more information about joining Argentum in its mission to raise the bar of excellence in senior living, please visit argentum.org/membership. Since 1990, Argentum has advocated for choice, independence, dignity, and quality of life for all older adults. Learn more at argentum.org.