Grow Market Share Within the Senior Living Space
Argentum offers the best access to executives and decision makers within senior living. Contact us to learn more.
---
Senior Living Executive Magazine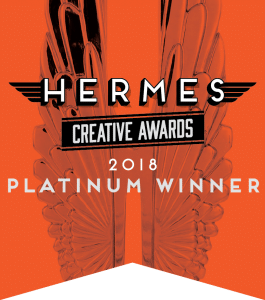 Marketing options for Senior Living Executive include traditional ad space, sponsored content, and thought leadership pieces.
2018 Editorial Calendar
2018 Senior Living Executive Ad Rates
Ad Position
1x Run
3x Run
6x Run
Cover 2
$6,985
$6,690
$6,335
Cover 3
$6,740
$6,415
$6,060
Cover 4
$7,290
$6,930
$6,550
Full Page (no bleed) (7″ x 9.75″)
Full Page (with bleed) (8.625″ x 11.125″)
$5,995
$5,480
$5,205
Half Page (7″ x 4.7″)
$3,970
$3,625
$3,430
Page 4 (opposite TOC)
$6,350
$5,798
$5,485
| | |
| --- | --- |
| Sponsored Content (up to 3 pages) | $10,000 |
| Full Page Spread (2 pages) | $10,000 |
| Double Truck (4 pages) (17"x 11.125"; with bleed) | $17,000 |
| Corporate Profile (1 page) | $6,500 |
NOTE: Print ad trim size is 8.625"x 11.125". All bleeds add .125" on all sides.
Advertisers: For print advertising, upload a press-optimized PDF or high resolution .jpg to the MagHub Client Center. All ads must be in CMYK and at high resolution (300 dpi at actual size). Advertisers will incur a fee for submitting files that require additional production work. Corporate Profiles must be designed by Argentum. The profile includes one logo, one photo, and 425 words. For questions or additional details, contact publications@argentum.org.
---
Digital Advertising
2018 Argentum Daily E-Newsletter Ads and Rates
Ad
Size
Weekly Rate
Monthly
(saves 7.5%)
3-Month
(saves 12.5%)
6-month
(saves 17.5%)
12-month
(saves 25%)
Top Sponsored Content Banner
640 x 160
$1,500
$5,550
$15,750
$29,700
$54,000
Content Ad #1
300 x 250
$1,350
$4,995
$14,175
$26,730
$48,600
Content Ad #2
300 x 250
$1,215
$4,496
$12,758
$24,057
$43,740
Content Ad #3
300 x 250
$1,094
$4,046
$11,482
$21,651
$39,366
Content Ad #4
300 x 250
$984
$3,641
$10,334
$19,486
$35,429
*Content ads are allotted a maximum word count for copy: #1: 75 words, #2: 60 words, #3: 50 words, and #4: 40 words.

Advertisers: Please send all relevant ad information including creatives and links to customerservice@infoinc.com.
Argentum Daily Special Edition
This is a special edition of our popular Argentum Daily newsletter highlighting a specific subject matter relevant to our readers and important to the sponsor. Argentum Daily is distributed to a subscriber list of over 19,000.
What type of content is included?
The special edition is a compilation of subject matter material relevant to a topic of your choice from the past 1-2 months (e.g. workforce articles for a special "Workforce Edition"). The content selected is primarily the top articles from the daily digital newsletter and can also include existing Argentum content re-purposed when such content exists.
What about sponsor-generated content?
In addition, the content within the special edition can contain educational and/or informational content from the sponsor, such as white papers, industry research or surveys, or a Q&A with a sponsor executive on newsletter topics. The sponsor is responsible for the submission of sponsor content and creatives.
Should the sponsor not have such content available, a traditional ad placement within the content body can be considered.
Limited: Only distribute up to two per month.
Pricing: $7,750/edition
Senior Living Resource Spotlight
Position your thought leadership content. Have research you want to share? A white paper advancing thought leadership? Best practices article? Recorded webinar?
We'll post it in the argentum.org Resource Library.
We'll promote postings through Argentum channels with a link to the content.
We'll highlight your piece in the monthly Senior Living Resource Spotlight (distributed to 19,000+ subscribers).
Submit your information for consideration today. A member of the Argentum sales team will be in contact with you.
Spotlight Fee: $3,000
---
Special Reports
Senior Living Labor, Food & Utilities Report
This high-demand annual research report looks at the three major cost drivers in senior living and future trends. If your company is in the business of saving senior living providers money, then inform and educate them through this popular research report.
This exclusive sponsorship opportunity features:
Sponsor recognition and logo on cover
2-page ad or content spread in the report
Full page ad or company profile (cover 3 position)
Co-Sponsorship: $15,000
---
Event Sponsorship
These upcoming events provide opportunities to reach targeted audiences within the senior living market:
2018 
---
Corporate Partnership
Argentum's Corporate Partners make a significant commitment to senior living through their financial support and thought leadership, and are eligible to join Argentum. Eligible companies work in collaboration with Argentum and industry leaders to support and develop senior living programs to address the most critical issues in senior living. Contact Brad Williams at bwilliams@argentum.org to learn more about this program.