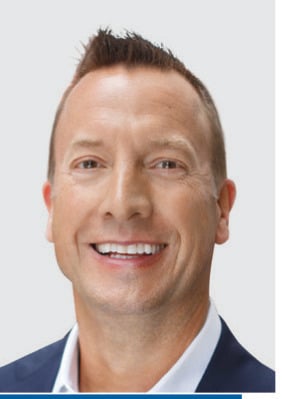 For sales staff, the pandemic took a different kind of toll. Many were wearing several hats, helping any way they could during the crisis. Add to this the difficulty of standing up a system of doing virtual tours and maintaining relationships with prospects they may have gotten to know. And how would the future shake out for the industry in general?
As executive director of the Kellogg Sales Institute (and author and three-time entrepreneur and CEO), Craig Wortmann (salesengine.com) takes an innovative approach to sales, developing many of the institute's popular courses. As KSI puts it, it is founded on the belief that "all human achievements begin as good ideas, sold to the people they serve." Here, he offers ideas and motivation to sales staff and the people who manage them.
Q. Sales staff in senior living have been in a very high-pressure situation through the pandemic. If you were coaching at a community, what would you tell them in this time?
A. When we talk about selling anything, we start with the foundation of all selling, which is knowledge, skill, and discipline.
Sellers and their coaches first need to understand: What do I need to know about this? What should I know to attract people, and build its attractiveness to drive occupancy?
But knowledge only takes you so far. Knowing and doing are two different things—doing requires a set of skills and disciplines. I would be focused on whether they know the product, whether they know the solution—but also how they talk about it.
Notice the how has to do more with skill and discipline. Are they equipped with the compelling stories of residents who happily transformed their lives by moving into these communities? Can they tell them with power? Can they tell them with influence and persuasion?
Then I would shift gears to discipline. How often are they doing outreach to potential seniors, or partners that would be reaching out to seniors to get the story told? Are they setting up enough meetings? Are they talking to enough people? When they are in a meeting—or a call or a Zoom—are they running those meetings with discipline and crispness, so they are in and out quickly?
Within the structure of that meeting, they are very influential storytellers. When someone objects—to the price, the location, the size—are they ready in that moment with skill and discipline to handle the objection?
Q. You write a lot about the importance of feedback. What are some factors that make feedback truly valuable?
A. What makes feedback useful is when it's specific and when you have a mental representation of what great looks like. You need to know what great looks like when you're telling the story of the senior community, or you're handling an objection, or you're doing your presentation.
What makes feedback work is my ability to say, "Hey, next time you do this, I would try differently. Next time, I would try listening more deeply, and here's how, and here's what we know about listening from research."
Or I might say to you: Ask a more powerful question—we call these impact questions. Or I'd let you know that when you're presenting in front of a room, use your body—it speaks 10 times louder than your words—and here's how.
Notice the specificity by which I'm coaching you. Many coaches say, Hey, great job. That's not feedback.
There's nothing to that; it's just sugar. I'm feeling good for a second because you said that, but you have no idea what I'm actually talking about.
I might have no idea, either—I may not know why I'm saying great job. I can't tell you the specific skill or discipline you exhibited, or how to try it a little differently next time, or at what point you might have lost the audience a little bit.