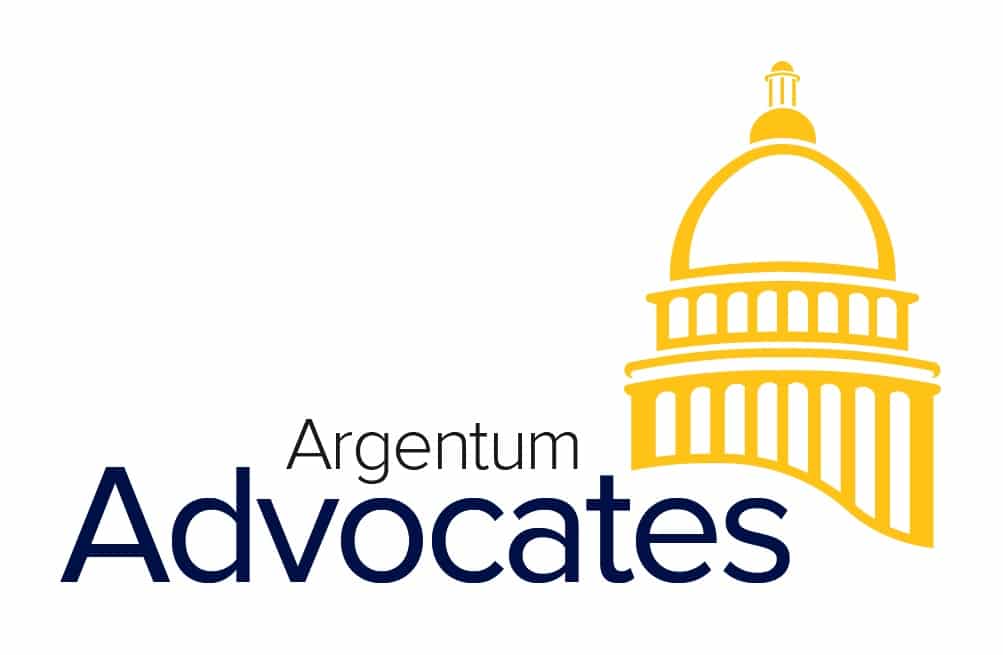 (Alexandria, Va.) – The COVID-19 pandemic has put a spotlight on the long-term care industry through the media and on Capitol Hill. As a result, it's more critical than ever that the industry unites to tell the story of senior living. Leading the effort, Argentum has launched a new Argentum Advocates program, focused on sharing critical policy issues and opportunities for advocacy that will impact the future of the senior living industry.
"Collectively, we can influence change on Capitol Hill by sharing the incredible stories of our heroic caregivers and our valued residents," said Argentum president and CEO James Balda. "In harmony with your voices, we will continue to advocate for policy that aims to improve the care and service provided across senior living."
The Argentum Advocates program offers a variety of exclusive benefits including targeted advocacy assistance, briefings on federal legislative and regulatory information, tailored action alerts, assistance contacting lawmakers, scheduling meetings with congressional delegations, and opportunities to attend Capitol Hill forums focused on the needs of senior living.
"We invite all who want to join us in our fight for federal resources and in staving off burdensome regulation," said Maggie Elehwany, Argentum senior vice president, public affairs. "More people than ever want to have their voices heard on these issues, and this program is uniquely designed to offer that important opportunity."