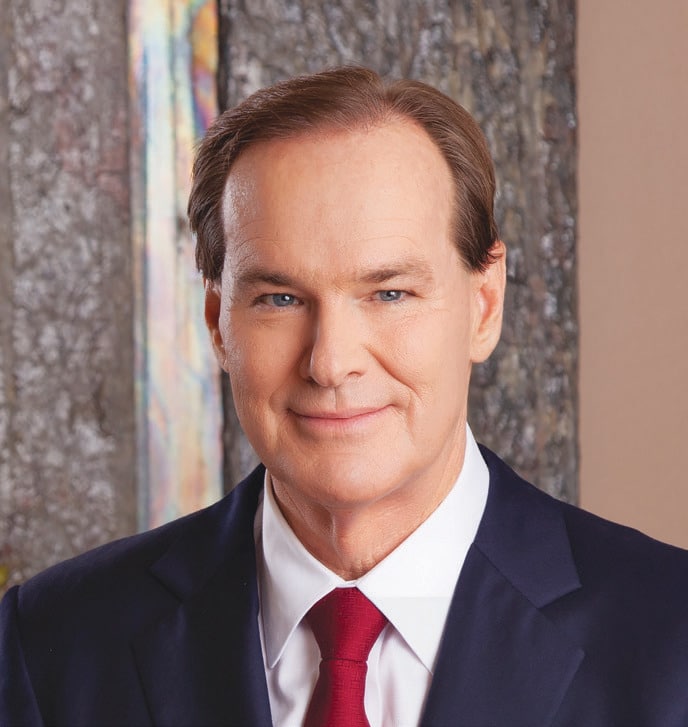 SPONSORED CONTENT
Anyone who has built or operated a senior living community in the last two years knows that things will never be the same for the industry after COVID-19. Here are some of the features that Griffin Living has built into our new Varenita community in Simi Valley that will not only prepare us for the next public health event, but also improve our residents' day to day lives.
RFID Technology
Varenita Simi has Radio Frequency Identification Access Control (RFID) doorknobs on all resident rooms, staff entrances, and common areas. These allow the community to track who uses entrances and exits (and when), if needed, which will be critical for contact tracing efforts.
Wi-Fi 6
Every resident has their own individual and private Wi-Fi 6 internet connection, which can be accessed throughout the entire community. Residents can rest assured that their data is safe no matter where in the building they are accessing the internet. The bandwidth for each resident is 300Mbps. This means that every person in the building can be streaming movies or video conferencing with loved ones at the same time without compromising internet performance. In the event that residents are unable to leave the community or receive visitors, they will be able to stay connected to loved ones.
CCTV
Every resident has access to a Griffin Living CCTV channel, with HD video cameras in the common areas streaming the day's activities. If residents need to participate in events and activities remotely because they feel under the weather or have to quarantine to avoid exposure, they can do so from the comfort of their own rooms.
HVAC and Air Filtration
In the event of any airborne pathogen, our Simi Valley community uses the latest state-of-the-art ventilation technology to keep residents safe. The system uses MERV 13 air filters to remove odors, dust, pollen, mold, bacteria, and airborne particles down to 0.3 microns, which is the same as an N95 mask. The vents are further protected with a titanium dioxide coating and ultraviolet light, which kills any airborne bacteria and viruses.
These technologies represent more than simply preparedness for the next public health crisis. RFID allows us to know how frequently residents are receiving visits from staff, and to tailor our staffing models accordingly. The advanced HVAC and air filtration systems can assist with reducing cases of the common cold and allergies. Although the circumstances in which these technologies were implemented were difficult, we are confident that they will continue to enhance our residents' experience on a daily basis.