The Resident Issue
Recognizing how the science of aging, education, and engagement can improve the resident experience.
In this issue of Senior Living Executive, our focus is on the senior living resident and how we can be more informed to better understand their needs. You'll read about how senior living communities can improve overall care and operations by looking to the science of aging and how some communities are looking at the "prospective family" in addition to the prospective resident when it comes to sales and marketing. Additionally, you'll see a recap of the 2017 Argentum Senior Living Executive Conference. Read the issue.
---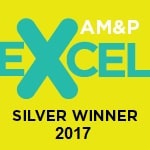 To subscribe: Please create a profile and username. Be sure to select "subscribe" in the subscriptions section of your profile.  If you have already created a username, please log in and edit your profile to include Senior Living Executive in your subscriptions.
For further assistance, please contact Kari Horesky at khoresky@argentum.org.
See the Senior Living Executive archives
---
2017 Senior Living Executive Editorial Calendar
An overview of successful community programs (i.e. resident, staff, and community outreach) and challenges met, as well as insight from executive directors for future community leaders.
A look at professional development plans and training opportunities with a focus on credentialing. The 2017 Senior Living Leaders Under 40 List will highlight emerging leaders in the industry.  Issue will also highlight 2017 award winners.
A focus on the "heart of senior living" including today's resident lifestyle, family engagement, and the science of aging. The issue will also include a 2017 Senior Living Executive Conference recap.
Issue 4: The Workforce Issue
A review of industry turnover and retention metrics and a look at successful staff engagement and recognition programs.  The 2017 Top Places to Work in Senior Living list will highlight top companies for the industry workforce.
Issue 5: The Finance Issue
A look at how consumers are paying for senior living and long term care, as well as information on and instruments to combat financial abuse and scams targeting seniors. The 2017 Largest Providers List will highlight the biggest players in the senior living industry.
Issue 6: The Innovation Issue
A feature of emerging ideas and innovations in arts programming, technology, and memory care, as well as a highlight on the 2017 Senior Living by Design Award winners.
---
Advertise with Senior Living Executive
Mailed to over 20,000 professionals, Senior Living Executive is considered a 'must-read' by 89% of its readers, 41% of which are decision makers within their organization. Marketing options include traditional ad space, sponsored content and thought leadership pieces.
Stay Connected
Get updates on the latest news in the senior living community.